Doug Wells
Webmaster



Posts: 2217


| | | | |
| --- | --- | --- | --- |
| | Posted on: Apr. 12 2009,2:02 pm | | |
---
The Orange Elks Lodge #1475 Omelet Bar Breakfast!

Three years ago Orange Elks Brian and Stephanie Fitzpatrick started an Omelet Bar. The  idea was to give back something to the veterans. Brian is a Viet Nam vet who has received treatment  at the Long Beach Veterans Hospital. The lodge visits the hospital four times a year with cash prizes for bingo and also provides cookies, drinks, toiletry items, back packs, books and magazines. All of these gifts are the result of this very successful omelet bar. On the third anniversary of the Omelet Bar, over $10,000 has been raised. The generous donations from the Elks have been a major part of the success.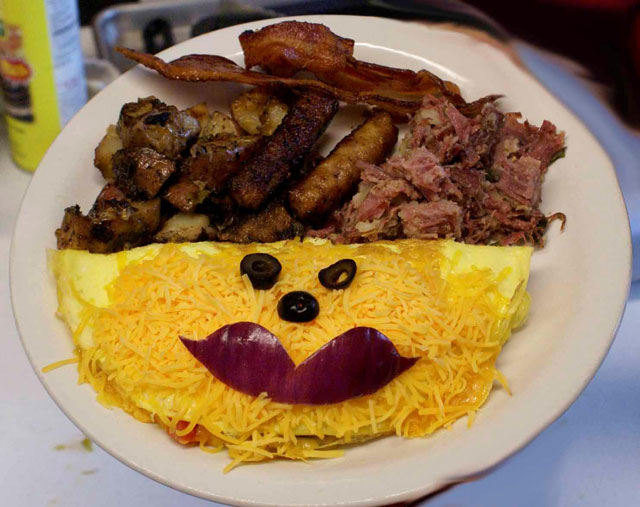 Pictured is the Omelet that that kicked the team over the $10,000 mark.

--------------
Have a great !