Doug Wells
Webmaster



Posts: 2225


| | | | |
| --- | --- | --- | --- |
| | Posted on: Nov. 18 2008,8:25 am | | |
---
The Orange Roamin' Elks had another successful Chili Cook-Off.  They had approximately 123 people attend.  Fifteen secret chili recipes were entered. The winners were:
   Mild                                            Hot
1st - Peggy Story                           1st - Craig Coleman
2nd - Isabel Slater                          2nd - Ron Sabo
3rd - Bill Wells                                3rd - Rod Story

The Orange Roamin Elks made a net profit of $634.00. The money raised was donated to "Major Projects for the Kids", "The Brain Tumor Walk" and supplies for projects to be sent to our Servicemen in the Middle East.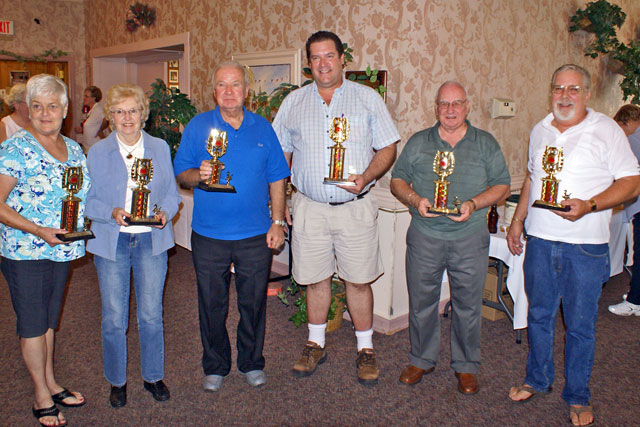 Left to Right are Peggy Story, Isabel Slater, Bill Wells, Craig Coleman, Ron Sabo and Rod Story.

--------------
Have a great !