Stephanie Logan
PER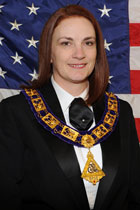 Posts: 1


| | | | |
| --- | --- | --- | --- |
| | Posted on: Feb. 12 2018,11:27 am | | |
---
We are going to start the discussion for the 2018 Orange International Street Fair on Thursday, Feb 15 at 6p in the Genelle Room (3rd Floor Card Room).

We will discuss what we would like the Orange Lodge involvement to look like this year, and whether we want to make any significant changes to our Street Fair booth and Lodge presence.

Please come with any new ideas you would like to discuss and we look forward to an evening of respectful and civil discourse.